It's time for the Raasleela Bridal Fashion Week
Vancouver: All eyes are on designer duo Parvesh Kumar & Jai Singh as they gear up for the 4th Annual Raasleela Bridal Fashion Week Canada.
Once per year, Vancouverites are treated to a spectacle of couture outfits and jewellery showcased by 30 local and international designers. Last year's event was in a magical Mughal theme, with guests excited to dress up in attire from that era; this year's theme is set to be a celebration of love and promises extravagant installations and florals.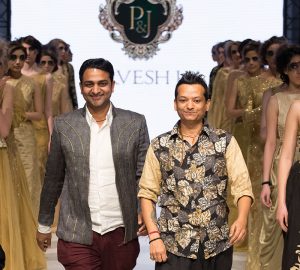 Parvesh and Jai are known for their flamboyant style. Their eponymous label began in 2001 in Delhi, India with a resort wear collection, exploding onto stages in Milan, Paris, Athens, and in the United States. They moved into bridal wear having been inspired by gifted artisans from small towns across India and Pakistan.
"Raasleela truly is the most spectacular display of wedding outfits," shares Singh. "It's where creative designers can showcase wearable art produced by their skilled artisans who weave emotions into each thread of their garments. This devotion to their craft is not unlike the devotion of Lord Krishna's disciples who decorate temples with such care and love. This is what inspired us to name our brand Raasleela, after the mythological dance of love by Lord Krishna and his gopi's."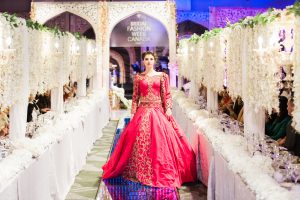 Kicking off Raasleela Bridal Week with a grand gala on April 6 at the Fairmont Waterfront Hotel in Vancouver, the event will showcase designer couture, apparel, and jewellery in an impressive catwalk show with a 3-course plated dinner.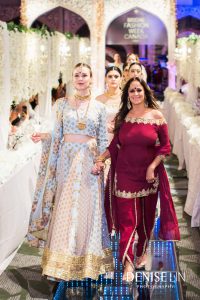 Taking place April 7 at Pinch of Spice Banquet Hall in Delta is an exclusive trunk show where fashionistas have an opportunity to meet the designers, and try on pre-season garments and jewellery which will be for sale on a first come, first served basis. Time to buy is limited as the following week, the troupe move down to Los Angeles for another show.
For tickets and information, visit their website: BridalFashionWeekVancouver.com.