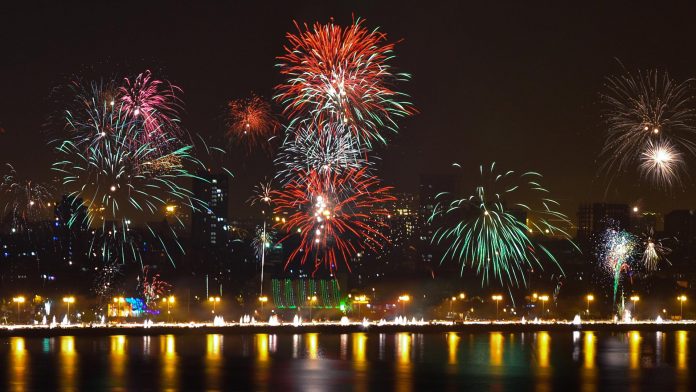 NEW DELHI _ India's Supreme Court on Monday banned the sale of fireworks in New Delhi and nearby towns 10 days before the Hindu festival of Diwali, in a move to curb the capital's deadly air pollution.
The ban is effective immediately and lasts until Nov. 1.
Millions of highly polluting firecrackers are normally lit on Diwali, which falls on Oct. 19 this year.
The court said it will assess whether a fireworks ban makes a difference to New Delhi's air, among the dirtiest in the world.
The court said people who have already bought fireworks can use them, but that new ones cannot be sold.
"What the court's order means is that all licenses to sell firecrackers stand canceled till Oct. 31," said Haripriya Padmanabhan, a lawyer for the petitioners _ three children aged between 18 and 26 months.
Activists, however, fear people will smuggle fireworks from neighboring states.
Last year, the Supreme Court stopped the sale of fireworks in and around New Delhi after a slew of petitions flagged the alarming rise in pollution levels after Diwali.
Every year, in the days following the festival, city hospitals report a spike in respiratory and asthma cases and many people find it difficult to breathe.
After Diwali last year, schools were ordered closed for three days and people were advised to stay home. All construction and demolition work was banned for five days in the city due to the choking smog.
Last week, levels of lung-clogging particulate matter known as PM2.5 hovered above 170 micrograms per cubic meter in New Delhi _ 17 times higher than what the World Health Organization deems safe, and more than four times higher than India's own standard.