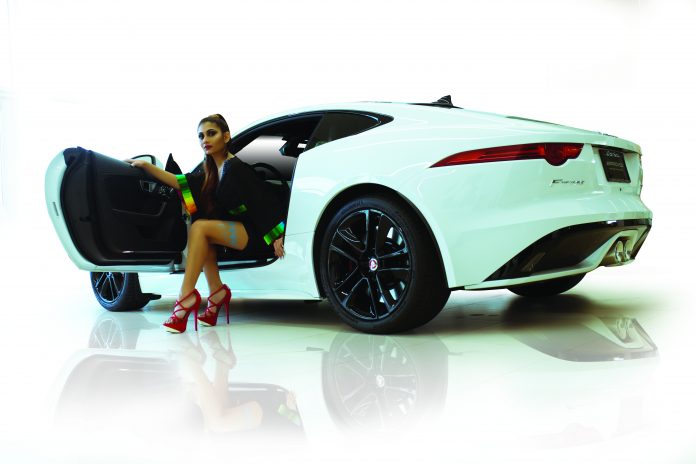 by Mandeep Bahia
Growing up in Coventry, England, and being a huge 'car guy,' I was blessed with having a range of auto manufacturers close to home. Among them were the French Peugeot and the smaller but exciting TVR production plants, but only one had the prestige and pure heritage to be really adored…Jaguar.
We would often drive past the leaping cat symbol adoring the main gates of the Browns Lane Jaguar plant, built as a Second World War shadow factory run by The Daimler Company Ltd until 2005. Holding exclusive warrants for both the British Prime Minister and the royal family, Jaguar's list of elite clienteles is impressive, ranging from David and Victoria Beckham to Indiana Jones himself as Harrison Ford's vintage 1955 XK 140 is one of just a few in existence. Even its own tagline signifies its core values: The Art of Performance. A fitting moniker for the brand that has produced a multitude of astounding cars, be it sedans, sports coupes or now with its latter iterations of SUV's.
However, all has not been smooth sailing for the Big Cat and its litter. Through the tough economic trails of the early 2000's, its financial backing was wavering until an unexpected homegrown hero stepped in to change the company's future. Tata Motors, the Indian giant, would turn the company around and raise it back to its formal glory, surpassing previous sales figures and desirability. Like a phoenix rising from the ashes, the Jaguar fought back to release some spectacular vehicles.
As per many manufacturers, Jaguar is also marching into the hybrid era with models available in both the SUV market and Sedan options. In particular, the new 2018 F-Type Coupe is making waves as the first four-cylinder production Jaguar sports car ever. New standard LED headlights add a premium-level, high-tech appearance and better nighttime visibility, while the front bumper and lower fascia design features new air intakes with horizontal strakes that make the front of the car look wider. The V8 engine roars, taking you from 0 to 100km/h in 5.7 seconds with a city/highway combined Transport Canada rating of 9.2 L/100km for gasoline consumption.
The new 2018 F-Type is one of the most multi-dimensional sports cars available. With prices starting from $68,500, driving a piece of British heritage has never been more affordable.
Find yours at www.jaguarlangley.ca.
ABOUT THE AUTHOR: Mandeep has been involved in the auto industry both in Europe and North America for over seven years, and brings an in-depth knowledge of domestic and luxury import brands.