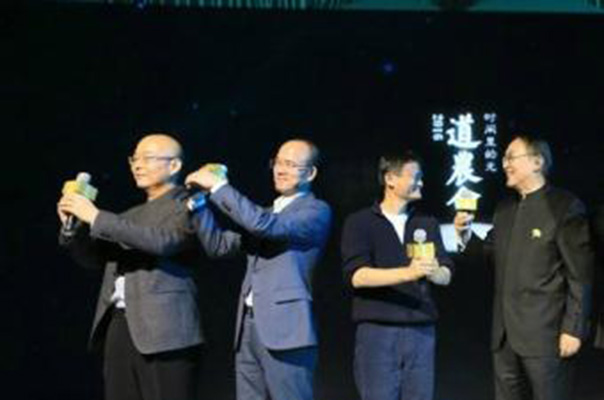 A group of powerful Chinese business leaders set off on an eight-day Canadian tour Sunday that will connect them with Canada's corporate and political elite, including Prime Minister Justin Trudeau.
This will be the first visit to Canada by the exclusive China Entrepreneur Club — often referred to as the billionaires club. It's made up of 50 top Chinese firms that earn a combined $585 billion of annual gross income.
The group's swing across Canada comes as the bilateral relationship steams ahead at an increasing rate, with help from a Trudeau government that has shown more openness to the Asian superpower.
The tour will take place only a few weeks after an exchange of high-level official visits — Trudeau's recent trip to China which was followed by Chinese Premier Li Keqiang's stay in Canada.
During those meetings, Trudeau promoted his government's goal of broadening Canada's economic links with the Asian superpower. He made commitments that included the launch of exploratory talks on free trade with the world's second-biggest economy.
At the same time, Trudeau brought up Canada's concerns with Chinese leaders about their government's approach to human rights, rule of law, governance and corruption.
The China Entrepreneur Club is now hoping to deepen ties with Canada even further. Canada's relationship with its second-largest trading partner was considered inconsistent under the previous Conservative government.
Maggie Cheng, the club's secretary-general, said the visit comes at a time of growing opportunities for both countries.
"We have a large population and we are in a very long process of urbanization. And the consumer market is growing as well, and it will grow for a very long time," Cheng said in a phone interview through an interpreter.
"I think the private companies in China have now grown into a (size) that can use a larger resource partner to further improve the Chinese market."
China is increasingly interested in Canada's agriculture, energy and fisheries industries, she said.
Cheng also believes the recent visit by the youthful Trudeau caught the attention of China's younger generation, which she says is a large market with considerable buying power.
Canada's business community is set to roll out a red carpet for the visiting club members, according to a program of the visit prepared by the group.
During stops in Montreal, Ottawa, Toronto and Vancouver, the delegation will have audiences with a who's who of Canadian leaders, in addition to Trudeau.