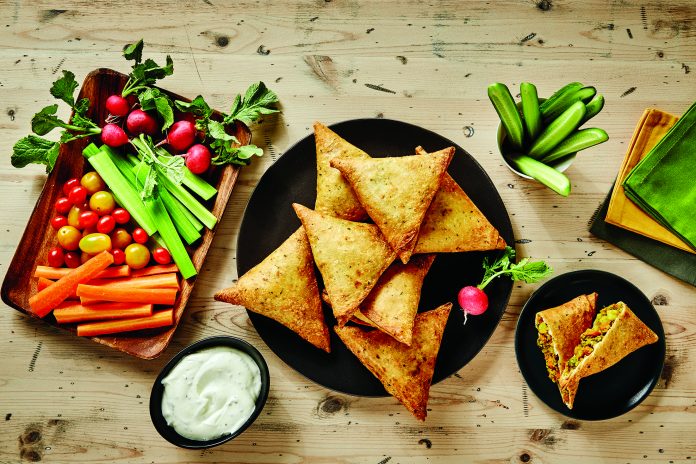 Available in the deli section in your local grocery store
Handmade Samosas
Nana's Kitchen distributes to every major grocery chain across Canada and United States of America. The Surrey-based 22,000 square foot facility churns out over 25,000 samosas per day which get shipped to over 5,000 retail outlets and restaurants. Samosas are made in seven different flavours including Cajun, Tandoori, and
Butter Chicken.
VEGETABLE SAMOSA
Crispy parsley-infused pastry surrounds this medley of vegetables with a warm savoury seasoning. Peas, carrots and potatoes make this a favourite.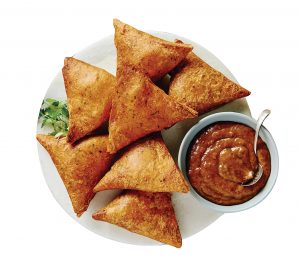 BUTTER CHICKEN SAMOSA
Enjoy all the flavour of a butter chicken dish in a ready to eat samosa. Chicken with rice and vegetables in our legendary butter chicken seasoning inside of a crispy pastry.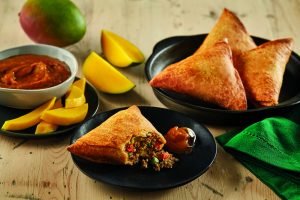 CHICKEN SAMOSA
Chicken bursting with peas, potatoes and carrots, and surrounded by a warm Indian spice blend and then folded into a pastry for a crispy taste sensation. One of our most popular choices!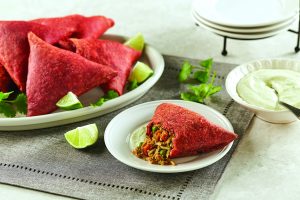 CHICKEN TANDOORI SAMOSA
Chicken with rice, carrots, peas and onion come alive in our flavourful tandoori masala spice blend which is then folded into a tomato infused pastry.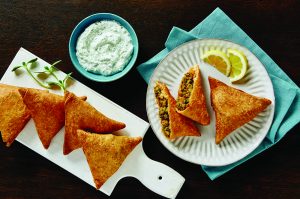 LENTIL SAMOSA
Featuring green and red lentils and organic quinoa, this lightly spiced filling is surrounded by a red pepper infused crispy pastry.