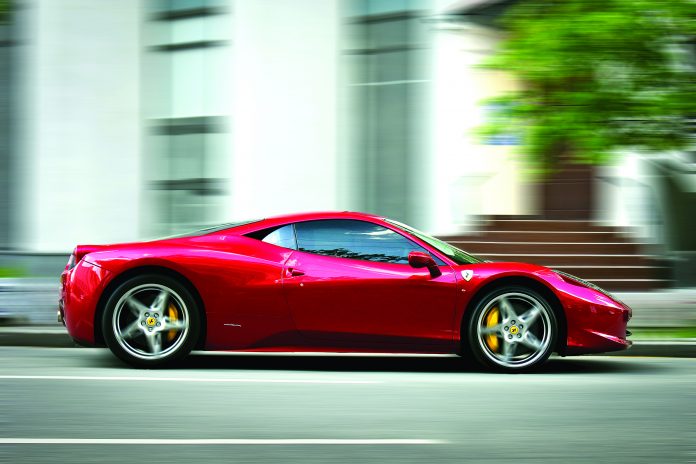 The Living Dream
I asked ten friends what they thought the most coveted vehicle in the world was, and eight of them answered Ferrari without hesitation. Coincidence? Luck? Or perhaps the fact for the past six decades, Enzo Ferrari created a legacy without comparison?
The allure begins from its breathtaking looks, chiseled from generation after generation of design angled towards automotive perfection. Using a combination of ground-breaking scientific technology with the pedigree of thousands of designers working towards one common goal, Ferrari IS the single most desirable vehicle money can buy. Just the thought of the name evokes an image of opulence, success and a level of sexiness that is unequalled.
Started by Enzo Ferrari in 1939, Ferrari evolved from Alfa Romeo's race division but quickly grew into a whole different breed of vehicle, both on the track and on the road. A mark of distinction that cements its worth as a vehicle that boys dream of owning, and playboys compete to own, certain models cannot even be purchased without proof of ownership of a laundry list of previous Ferrari vehicles.
What exactly makes Ferrari so heartbreakingly wanted? It's a complicated formula that involves the sleek look of a model coupled with the feel of a custom-made Italian suit and the performance of an untamed stallion. Its unwavering vision and aspiration to be the very best has created an infatuation with modern day media, and has appeared in everything from James Bond movies to centre stage at every level of automotive racing.
Its brand recognition holds weight; the prancing horse symbol is one of the most recognisable badges in the world and represents the thoroughbred heritage and performance of this Italian giant. According to the world's leading independent branded business valuation and strategy consultancy, Brand Finance, Ferrari once again has made it to the top 10 most valuable brands in the world in 2017, coming in fourth just behind Lego, Google, and Nike. Should you be lucky enough to own a Ferrari, you have achieved the living dream of hundreds of millions of drivers.
Availability depends of the model and options of choice, but even entry level Ferrari's will stand tall in the sea of automobiles available in today's market. Most having the hair-raising V8, V10 or V12 variants, they will propel you to breakneck speeds in the blink of an eye, and now the electric motor powered La Ferrari has firmly taken its place on the throne as a king of the road.
Prices start at $300,000. Find yours at ferrarimaseratiofvancouver.com.
by Mandeep Bahia