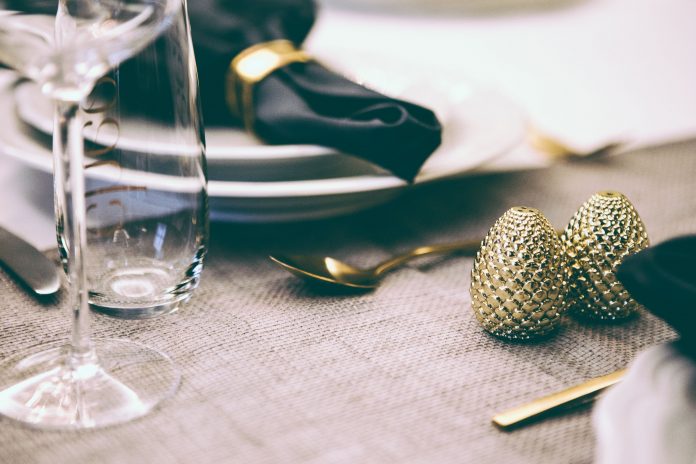 It is always a special time when friends and family can come together and celebrate. This time of year is synonymous with bringing people together– so why not add some style and personal flair to your gathering?! Here are a few tips to make your tablescape something your guests will remember.
Metallics are a great way to add sparkle without literally, adding sparkles. You can now find them on every type of kitchen utensil and home décor piece. Metallics reflect light and add elegance to your tablescape.
The lighting used in a space will completely alter the way the room feels. Opt for candles and dim lighting over stark, bright overhead lamps. Candlelight allows your guests to feel welcomed and cozy. Also consider adding a set of twinkle lights for an extra special effect.
To add an unique flair to your event, try making or printing out custom name cards for each guest. Choose a style that reflects your theme: ie.- a glamourous setting with crisp white cardstock and gold foil lettering; or a laid back kraft paper with simple black font. If you are preparing a sit-down meal and your guests have dietary restrictions, try adding a custom-made menu to detail the food your guests can choose from.
Planning your tablescape for a festive gathering should be fun—so let your imagination run wild with things that inspire you. Apply the three tips above as your guide and customize them to your unique event. Have fun and enjoy the festivities ahead!
Cheers,
Alex & Lily Home