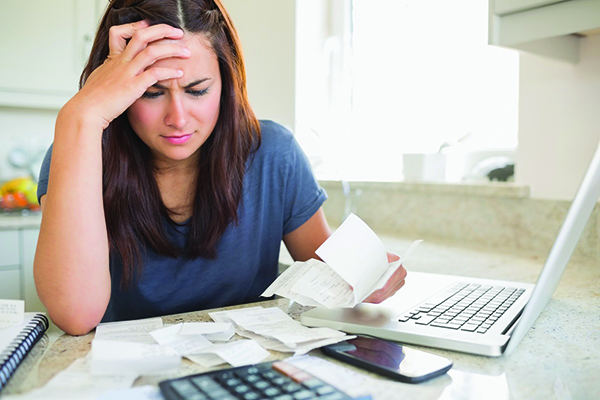 by Aimee Sehwoerer
How do you keep everything on track when you're juggling multiple financial demands?
With kids back in school and holidays just around the corner, all it takes is a little planning and prioritizing. Here's how you do that!
5 Tips to how to juggle between budgets:
Set a budget: It is important that you consider your monthly fixed expenses to calculate a savings goal. If you do not understand the numbers very well, create yourself a spreadsheet to keep accounts up to date. Thus, you can control the amounts (more or less) that you can save. Do not forget to include a percentage for variable expenses! This way, if you have "enough" to go out for dinner one night, you will feel that you have accomplished something!
Compare prices and find deals: This especially comes to play when talking about school shopping and holidays gifts. You don't have to run around from one store to another looking for the best prices (although not a bad idea) .You can ask your relatives, friends, other moms, and co-workers where they buy and compare the value for money of the products. Probably when you know what others are saving, you will start to become more interested in what you spend each month.
Avoid shopping on impulse: Many times we buy things as a treat under the motto that "it's for something I'm working on". Impulsive consumerism is the worst enemy of savings and can alter your budget without you noticing. If you do not need it right away, wait until the end of the month and invest part of your savings. Tip: leave the credit card in a safe place. It is for what it is.
Online shopping: This almost goes hand in hand with the previous point. It is true that we can find outrageously good offers on the internet of up to 90% off on products of all kinds. Of course, before clicking without measure, consider if you really need it: any unforeseen expenses not reflected in your monthly budget will directly affect your ability to save.
Reduce expenses at home: You can save a lot on the water and energy bill with efficient and environmentally friendly appliances. You'll notice it in your invoice balance and appreciate it. Remember to not let in the heat in the summer and the cold in winter with good enclosures, to keep the house at a suitable temperature by reducing consumption in heating or air conditioning.