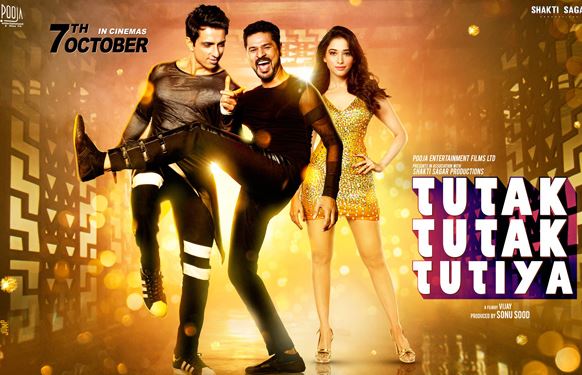 Mumbai: Actor-director and choreographer Prabhu Deva is happy that his upcoming film "Tutak Tutak Tutiya" is compared with Akshay Kumar starrer "Bhool Bhulaiyaa".
"Good to hear that 'Tutak Tutak Tutiya' is being compared with 'Bhool Bhulaiyya'. It was a super hit film," Prabhu Deva said in an exclusive interview.
Directed by Priyadarshan, "Bhool Bhulaiyya" (2007) featured Akshay Kumar, Vidya Balan, Ameesha Patel and Shiney Ahuja in pivotal roles with Paresh Rawal and Rajpal Yadav in supporting roles.
"Tutak Tutak Tutiya" is Sonu Sood's home production and the actor added though both the films are from the same genre, the upcoming film is completely different.
About this different genre, Prabhu Deva, 43 said: "This is a new kind of genre. Horror comedy, very rare in Bollywood. I think this genre has worked for us and the entertainment value of the film is very good. The audience will have a good laugh. It is a complete family entertainer."
About the role, the "Action Jackson" director said: "My role is about a guy who wanted to marry a modern girl but eventually he had to marry a simple village girl. The story revolves around the three characters – Sonu, Tammanah and me. There is one more character in the film that you will see in the film."
About the name which has been taken from a popular Punjabi track, Prabhu said: "It is a tremendous dance song. Whenever you listen to it, you automatically start dancing with the beat and the lyric. There is some magic in the song. Because of its infectious nature, we made it a title. We are happy."
Directed by Vijay, "Tutak Tutak Tutiya", which also stars actress Tamannaah Bhatia, is slated to release on October 7.