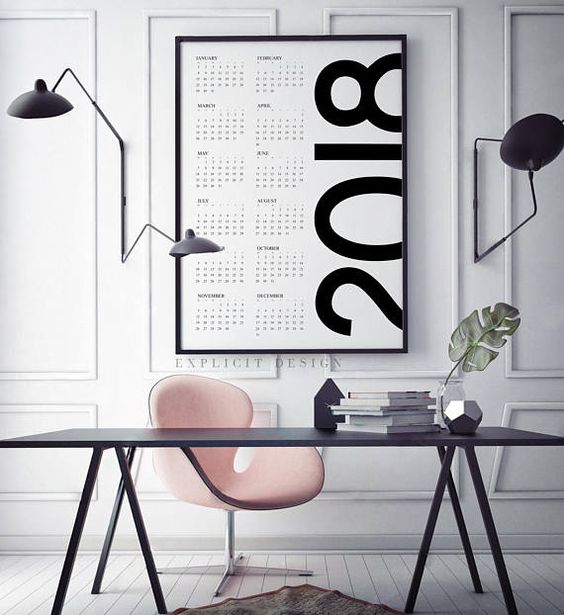 Budgeting for your dream home
As we welcome 2018, thinking about how you want to shape the next year floods your mind.  Just as you set your personal goals for 2018, there is also room to set goals for your home.  If you follow a structured goal-setting rhythm then simply apply the categories to your home.  A sample goal-setting structure can be found here.
Start by making a list of all the projects you want to complete in 2018.  Then number them in order of priority.  Make sure to talk with your partner or family to be sure everyone is on the same page.  After you have ordered them from your highest priority to your lowest, assign an estimated budget to each project.  This will help you determine how much you will need to save up to complete these projects, OR help you narrow down your list even further if the overall budget is not realistic for the year.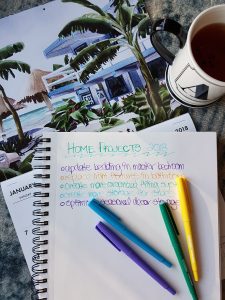 Think of projects like: re-organizing closets; updating the powder room; adding storage to the garage; replanting the garden or updating the bedroom.  All projects will vary on their budgets, not only due to size, but also considering the materials, finishes and quality of pieces you want to bring into your home.  On any project, there will always be room to shuffle things around.  A budget is drawn up to try to be as realistic as possible about the scope of the project and how much money goes to what area or piece.  However, as the project progresses, there may be certain things that do not go 100% according to plan.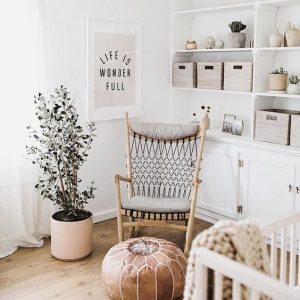 For example, the perfect vanity ordered from France is not available anymore; inclement weather delays your outdoor gazebo; you change your mind about the wall colour after everything has been painted.  All these delays can add time and expense to your project.  I always recommend having a buffer built into your budget to be able to have some wiggle room for the unexpected.  Similarly, the areas that the budget is allotted to may shift slightly to make room for the gorgeous chandelier that completes the space.
The important thing to keep in mind is that not all desired projects can be completed in a year.  But planning for your dream home needs to start somewhere!
Be realistic with what your budget, and your time, will allow you to do.  And when in doubt, ask advice from a professional!
Here's to a happy, healthy and ever-more stylish home in 2018!
Cheers,
Allie
A Stylish Home