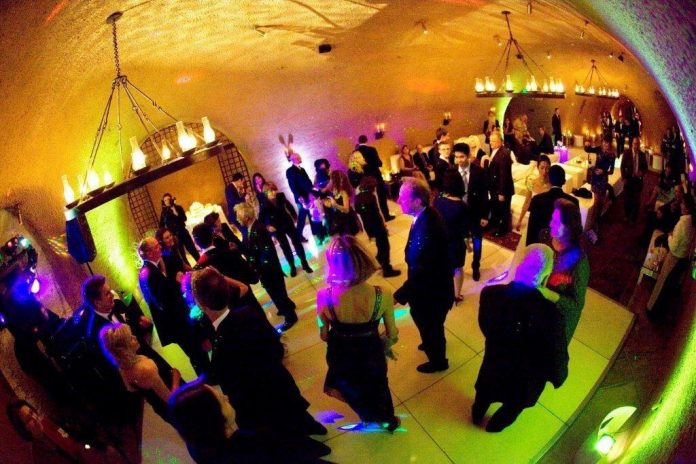 When planning your wedding, you may wonder, what is the best mix of music for your reception. The truth of the matter is, the best music for your reception depends on a number of factors: the location of the reception, the formality of the wedding, the guests who will attend, and the theme of the wedding. An outdoor garden party will have much different music than a country themed wedding, and a county themed bash will be much different than an upscale five hundred guest black tie event.
In general though, you will want traditional, big band, swing and light pop music for the first half of the reception. You will want something light, classic and enjoyable during dinner. After dinner, you will want to pick the party up a notch by playing something your guests can dance to – whether it be popular pop music, top 40 music, R&B, or group dance music. In other words, your reception will have a good mix of styles and ranges, something to please everyone who is attending.
As soon as you have confirmed your wedding date, your location and booked your band or DJ, you may want to make a list of events you will need songs for during your wedding and select songs for those events. You may also want to make a list of songs to play, songs not to play, and special songs for certain people.
Here are some things you may want to jot down and present to your music entertainment for your wedding. Confirm the following songs for special moments or blocks of time during your reception.
First Dance Song
Bridal Party Dance
Father Daughter Dance
Mother Son Dance
Songs for any other special dances (grandparents, ethnic dances, group dances)
Song for the Cake Cutting
Song for the bridal bouquet / garter toss
Anniversary song for married couples
A closing song for the end of the reception
Confirm a list of songs you definately want played
Confirm a list of songs you definately do not want played
Discuss what type of music you want played before dinner, during dinner and after dinner