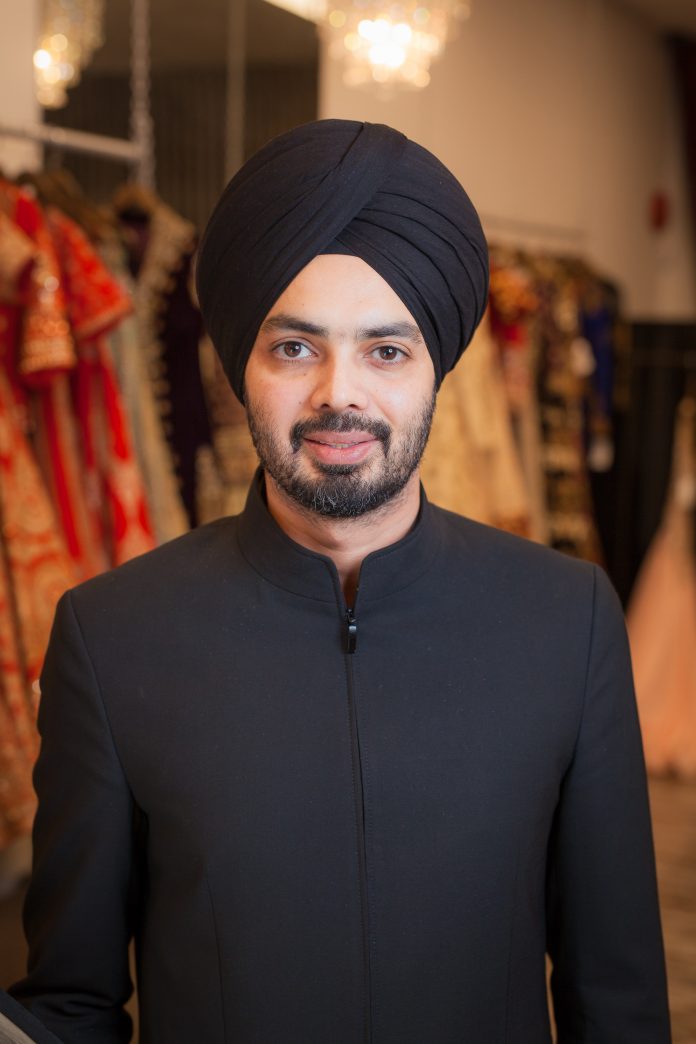 In 2008, Dave Singh had a vision to create a premium designer line for the discerning bride…
Today, he is one of North America's leading South Asian designers serving brides and grooms through his brand, Wellgroomed Designs. He serves clients through his three locations in Surrey, BC, Brampton, Ontario, and Fremont, California.
Each year, thousands of couples flock to the stores to take in his famous bridal expos and the latest in bridal wear trends and fashions. Why? Because Singh and his team take pride in creating the best for their clients. From bespoke hand embroideries to quality craftsmanship, shoppers can expect attention to every hand-stitched detail.
"I was always inspired by fashion and styling, and I was a big shopper myself in my younger days. While in India, I started a textile mill and was involved in fabric production," shares Singh. "I had the opportunity to work with buying agencies such as Gap, Abercrombie & Fitch, and Li & Fung to name a few."
For what began as a dream from his basement, Singh does some brisk business now that he has established the brand. "When I started my business in Canada, I noticed that many Indian stores were involved in trading rather than offering bespoke designing, so this is where I found my niche." Wellgroomed Designs has become a household name for couples planning their wedding trousseau purchases in the cities where his shops are based, and growing their online presence rapidly. Singh releases two major collections for Spring/Summer and Fall/Winter for which he travels to India to attend fashion events, fabric and materials purchasing, to execute and curate a collection, and meet his artisans to create the hand embroidered pieces. His latest collection is called Desert Rose, which will be launched at South Asian Fashion Week in March at the Hard Rock Casino, Vancouver.