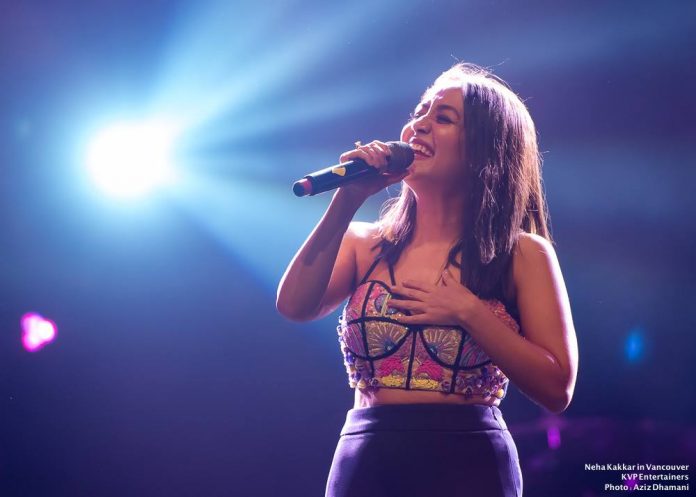 In celebration of the 25 years in the entertainment industry, Kamal Sharma, CEO of KVP Entertainers brought us the most talented singing queen of India, Neha Kakkar, alongside Indian Idol 10 Superstars Kunal Pandit and Vibhor Parashar at Queen Elizabeth Theater. It was a sold out show!
KVP Entertainers started its journey in 1994 with the sensational ghazal artist Late Jagjit Singh. The well-known international promoter Rocky Rakesh Kaushal approached Kamal Sharma with the first ever Vancouver show, and without any hesitation, the show was set for April 1994 at the Vogue Theater in Vancouver. Ever since then KVP has brought us some of the best Indian and Pakistani Artists. Kamal Sharma was honored by Hon. Jinny Sims, and by our Canadian Defence Minister Hon. Harjit Sajjan for KVP Entertainers Silver Jubilee in the South Asian Community.
Neha Kakkar began her singing journey as a contestant on Season 2 of Indian Idol, returning in 2018 as a judge on Season 10 of Indian Idol. She is known for her hits such as "Kaala Chasma", "Mile Ho Tum Humko", "Aankh Marey", "Mahi Ve" and many more.
Thank you, Kamal Ji, for always bringing us a piece of our motherland to YVR for all these years. A special thanks to Aziz Dhamani for the amazing coverage!
Check out more here.