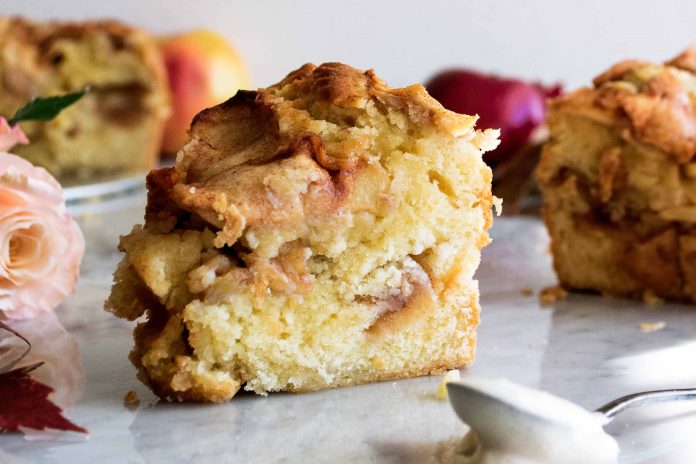 INGREDIENTS
3 Granny Smith apples, peeled, cored and thinly sliced
1 tsp fresh lemon juice
¾ cup Sugar in the Raw, plus 3 tbsp
1 ½ tsp cinnamon
¾ cup unsalted butter (1 ½ sticks), cut into cubes
Pinch of saffron
½ tsp cardamom powder
Healthy pinch of clove powder
2 large eggs, lightly beaten
1 cup all-purpose flour
¼ tsp Maldon or sea salt on top
DIRECTIONS
Preheat oven to 350° F. Generously butter a 10-inch cake pan.
Toss the apples in a bowl with lemon juice, then add two of the tablespoons of sugar and the cinnamon.
Melt butter gently for 7 mins with a pinch of saffron in a small saucepan. Let it get brown but not burned. Let cool for 10 minutes.
In a large bowl, whisk together the 3/4 cup sugar, cardamom and clove. Add the slightly beaten eggs and butter mixture, then add the flour. Gently fold in the apples.
Transfer cake mixture into the prepared cake pan. Sprinkle remaining 1 tbsp sugar and ¼ tsp salt over the top of the cake mixture. Bake for 45 minutes, or until golden and a toothpick comes out clean.
CAYENNE ROSEMARY
INGREDIENTS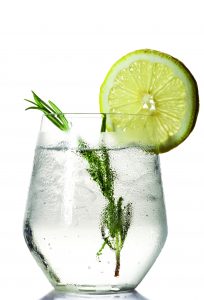 Juice of ½ a lemon
1 3 inch spring of fresh rosemary
1 ½ teaspoon sugar
¼ to ½ teaspoon kosher salt
Pinch of cayenne pepper
4 oz. San Pellegrino
½ oz. Patron Silver
DIRECTIONS
Put all ingredients in a cocktail shaker filled with ice, and shake vigorously for 1 minute. Serve in a rocks glass over ice.