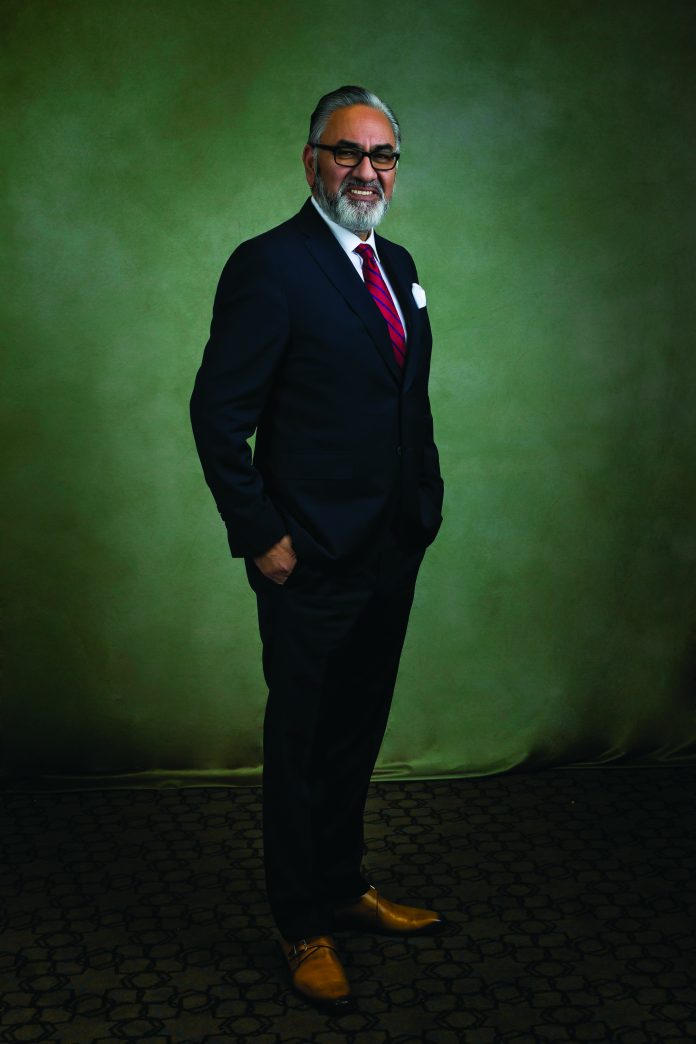 It's hard to believe that there was a time when Perminder Chohan spoke no English. He now owns the BC and Alberta territories for Desjardins Financial which oversees over 500 insurance advisors through eight offices – a true testament that success can come to anyone who truly tries.
He has contributed to two best-selling books on Amazon, Uncommon and Performance 360 with renowned personal development guru Brian Tracey and has released two books of his own: a children's book called Leo Learns About Life, and a self-published book called My 10 Secrets to Success. He recently launched a YouTube channel releasing personal development advice and courses which were featured on The Times Square Today Show in New York City and at the FOX Network.
He is now focusing his efforts on charitable giving. Along with supporting over 35 charities, he founded two foundations: Folds of Honor (Canadian Chapter )which gives scholarships to spouses and children of soldiers who died fighting for our country (a foundation started in the USA by Major Dan Rooney, who has raised $120 million since 2007 in scholarships); and Perminder Chohan Foundation which hosts various fundraising events such as collecting 10 tons of food for Surrey Food Bank and collecting 600 blankets in one day for various homeless shelters in Surrey. He attributes his success to others, claiming that now it's his responsibility to give back, a sentiment shared by his wife Deep.
Birthplace: Hoshiarpur, Punjab
Came to Canada: 1990
Highest Level of Education: Master of Punjabi at Punjab University, which is why when I came to Canada, I had to overcome a major language barrier. I learned English watching television. I did my Computer Programming and Plumbing Trade qualification at BCIT.
Favourite Past-time: socializing – I like to have lunch with different people every day to both be inspired and to create connections. I also enjoy playing golf.
Toughest professional decision:
When I was working hard in the cell phones industry, I sold my stores and began pursuing an opportunity selling high price ticket items with a multi-level marketing company International Heritage Inc. Six months later, the company went under and my life stopped for one year. I had 485 people downline who relied on me and the company. I was making $20,000 USD per week when the company went under, then suddenly nothing for a year. I just needed to grab my bearings, help as many downline as I could to get re-established, then I started selling RESP's which I grew to over 500 clients. The opportunity lead to selling insurance products.
What advice would you give your younger self?
My burning desire as a teenager was to own my own business and not work for anyone. I saw my dad struggling – although he was a school principal, he was the only one working in the family, so we couldn't afford any luxuries as it was barely enough money. I wanted to control my own destiny, and business was the only way. If you can connect with your why, you can make anything happen.
What does the future look like? To have more resources and grow my business, to grow my personal development courses so that I can help others achieve success, and to aim to reach those who are in need through my charitable initiatives.