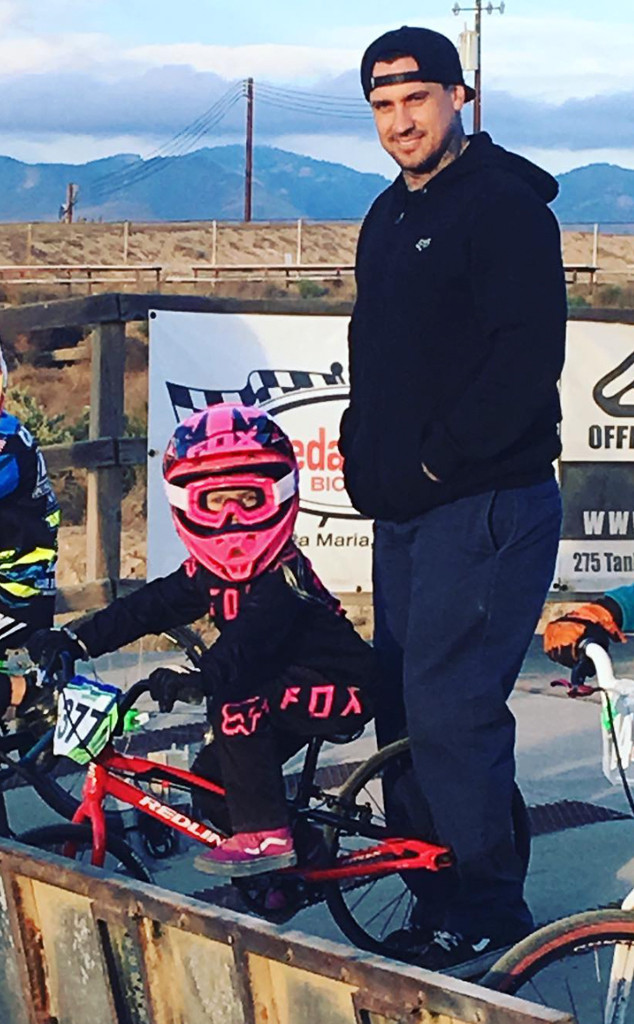 Los Angeles Singer Pink's daughter Willow is following in the footsteps of her father and retired motocross racer Carey Hart. The 5-year-old took the podium in her first-ever BMX race, winning the third place.
Both Pink and Carey proudly shared it on Instagram on Saturday, reports aceshowbiz.com.
Willow was decked out in black and pink from head to toe for the bike race.
"Willows first race. I like her intensity. She reminds me of someone. This might have been Carey Harts's best day ever. Stoked. Third place. Podium. Proud papa," Pink wrote on the image-sharing site.
Hart had similar feelings. He wrote: "Tonight is a big milestone in both Willz life and my life. Her first race. Willz first race and got on the box. I'm such a proud papa. The cycle resets itself. I had a blast watching my little girl enjoy what I did for so many years. Thank you Willow for the amazing feeling. I love you."
Hart started taking Willow for a ride on his motorcycle when she was 2.
IANS