We are grateful to our clients for their ongoing support. Click the links below to enlarge and download individual ads. Did we miss something? Let us know.
Aaarzu Magazine is a subsidiary of: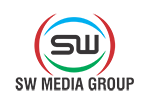 #3 – 7953 120 Street
Delta, BC
V4C 6P6
Phone: +1-604-507-8009
All brand names, logos, photos, published material, and advertisements are copyrighted and the property of Aaarzu Magazine. You can like/share the content on social media by giving due credit to Aaarzu Magazine.