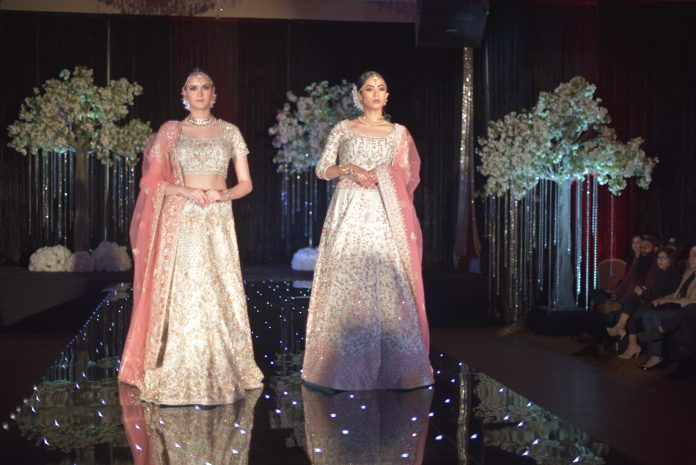 Surrey, BC: Over 300 attended the Royal Fashion Night which took place Sunday, February 11 at Royal Palace Banquet Hall. Organized by Sunny Purewal of Red Carpet Ready, the event was a huge hit with fashionistas and prospective brides and grooms searching for ideas, outfits, and accessories.
"We love the look of awe in everyone's eyes when the runway shows open," shared Purewal. "To be able to fill the need for couples looking for a local solution for designer outfits is what keeps the show going."
For the $10 ticket price, fashion goers got a chance to visit several vendor booths including award-winning pastry and cake artists Raveena Oberoi and Whitney Marie of Just Cakes Bakeshop.
On the runway was Well Groomed Designs, Crossover Bollywood Se, and Armaan DBG, with jewelry from High Heel Obsession, and Hair and Makeup by Harp Sohal of Pink Orchid Studios accompanied by POS Alumni. The event was co-emceed by Harprit Patel and Ronil Desai.
Photos: Silvester Law