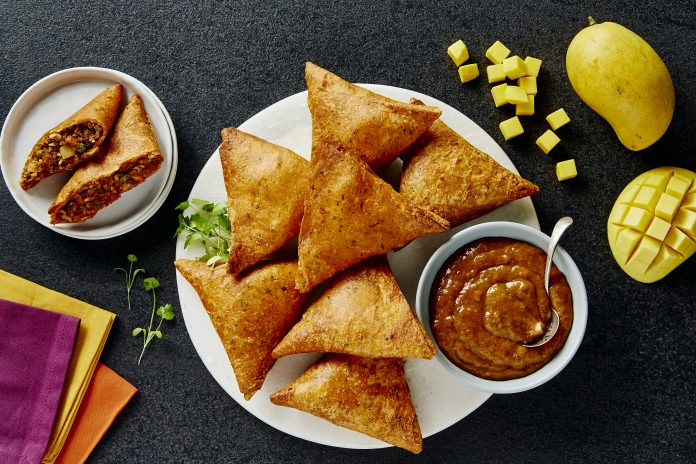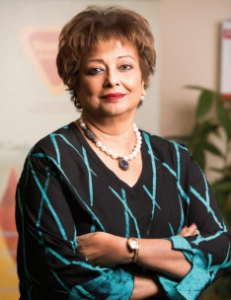 Expansion is on the cards as Shelina Mawani takes over Nana's Kitchen & Sauces Ltd. as President. "My sister and I have worked very hard to start this company. We had big dreams that started from our kitchen; our aim was to bring a piece of our culture to the masses," shares Mawani. "My sister is retiring on a high note and I'm very excited to take the company to the next level."
Today, Nana's Kitchen & Sauces distributes to every major grocery chain across Canada and United States of America. The Surrey-based 22,000 square foot facility churns out over 25,000 samosas per day which get shipped to over 5,000 retail outlets and restaurants. They have also managed to retain their international food safety and quality certifications including BRC (British Retail Consortium) and HACCP (Hazard Analysis Critical Control Point) which gives them control over product should there be a recall issued for a batch of samosas and chimichangas.
Mawani plans to increase their capacity to at least double by 2020, adding cold storage and labeling facilities in-house. "We have taken over the two units next door to us and construction has already begun," she claims. The additional capacity will help meet the demand from the smaller grocery stores, convenience and corner stores, coffee shops and more."
"We also have so many inquiries from around the globe," says Mawani. "Our Account Manager, Tara Coleman, is handling the international market – our chimichangas are extremely popular in the United States, and we have our eye south of the border as we expand."
Nana's Kitchen employs 60 people, most of whom are immigrant women. "I want to support these women in building viable career opportunities. We put them all through English and office training, as well WHMIS certifications, and they have all flourished. I prefer to work with them as an extended family," she explains proudly. Her husband, Nawaz Mawani, is the latest recruit as a Director of the company overseeing construction and plant development.
Samosas are made in seven different flavours including Cajun, Tandoori, and Butter Chicken. Get yours in the deli section of your local grocery store.