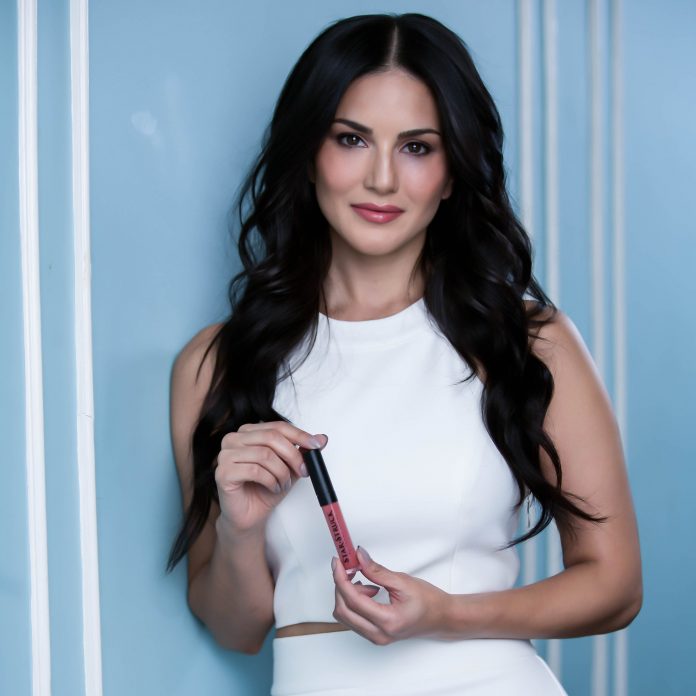 by Srushti Gangdev
How a South-Asian Canadian porn star became a boss babe
In June of 2016, Punjabi-Canadian Karenjit Kaur Vohra walked into an interview with one of India's leading journalists to talk about her journey from Pornhub to Bollywood. The interview would soon become infamous — CNN-IBN journalist Bhupendra Chaubey, sitting across from Vohra, had no hesitation in attempting to exert ethical authority over her.
"Am I being morally corrupted by interviewing you?" Chaubey asked her with a small smile.
"I can leave if you want," was Vohra's reply.
Vohra, of course, is most famously known by the name Sunny Leone, an adult entertainment film star. She worked as an actress in pornographic films between 2001 and 2013 — and in 2012, she made her Bollywood debut with a lead role Pooja Bhatt's Jism 2.
Bollywood is an industry that catapults between scandal and propriety. Depending on whom you ask, kissing scenes are either unthinkable or expected; song lyrics have metaphors which could only be described as overtly sexual; men make dirty jokes and women blush or scold them. But even with all of India's hypocrisy, it's a big step to launch a porn star in mainstream Bollywood.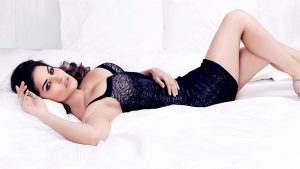 Leone was accused of ruining the moral fabric of the country, even as the porn-watchers of India slyly googled her name. Housewives and mothers protested the fact that she was allowed to grace the big screen, as their young daughters choreographed dances to perform to Leone's hit song Baby Doll. As a matter of fact, a woman in Mumbai filed an official police complaint against her in May 2015 for "destroying the Indian culture" — and similar cases have been filed all over India.
Through it all, Leone has maintained a gracious and professional demeanour, even when speaking with people like Bhupendra Chaubey, who treated her as a personal social experiment.
In fact, she has used the volatility of her presence to do good in India. As she worked on the almost 30 Indian films she has been a part of, she took the opportunity to promote safe sex in India by encouraging the use of condoms. Even more boldly, she became the face of adult lifestyle store I'm Besharam, which sells sex toys for men and women, advocating sex positivity in a country where the word itself is a swear word.
Especially important about Leone's involvement with I'm Besharam is the choice as an Indian woman to encourage other Indian women to enjoy sex. In India, girls grow up being taught that sex is something men will try to do to them and that women must prevent sex from happening to them before marriage, and suffer it during marriage. But, Leone tells them to enjoy it.
Condom ads and online sex toy shops are just two of Leone's business ventures. She is also a sometimes-author, having penned a collection of short, erotic romance stories entitled Sweet Dreams — another example of Leone's attitude towards sex positivity — and works as a brand ambassador for Indian gambling platform JeetWin.
Leone recently launched StarStruck, an online cosmetic brand selling lip kits in the style of Kylie Jenner. With names like Wild Cherry, Kiss Me Pink and even Baby Doll — a callback to her own song — she continues to successfully market her own personality despite the negativity she receives. StarStruck also runs a fashion line, collaborating with eminent Indian clothing designer Archana Kochhar. Along with tunics, dresses and lipsticks, you can purchase a personalized greeting card video from Leone for a cool $450.
No matter your personal beliefs on sex and sex positivity, it's hard to deny that Leone is good at what she does — and good at making money from it. The likes of Bhupendra Chaubey consistently do their best to pigeonhole Leone into a fringe-sex star-slut who dirties anything she touches. In the minds of the people who file police reports against her, Sunny Leone equals sex and nothing else — and sex is bad.
But Leone is much more than that. She's a businesswoman, an author, a feminist, and a social activist having worked with charities such as PETA and the American Cancer Society even when she was primarily known as an adult entertainment film actress. Now 37-years old, she is a mother of three — she and husband Daniel Weber adopted a girl named Nisha in 2017, and she had twin boys Asher and Noah via surrogacy in May of this year. She's an Indo-Canadian girl who went to Catholic school in Sarnia, Ontario. She's a woman who can absolutely hold her own and be dignified in an interview dripping with misogyny and sexism.
Not to mention, she's a wildly successful mainstream Bollywood actor making a far more than comfortable living for herself and her family.
She's a living, walking testimony to the fact that Indian women can do anything they want to. We should be proud to count her among us.