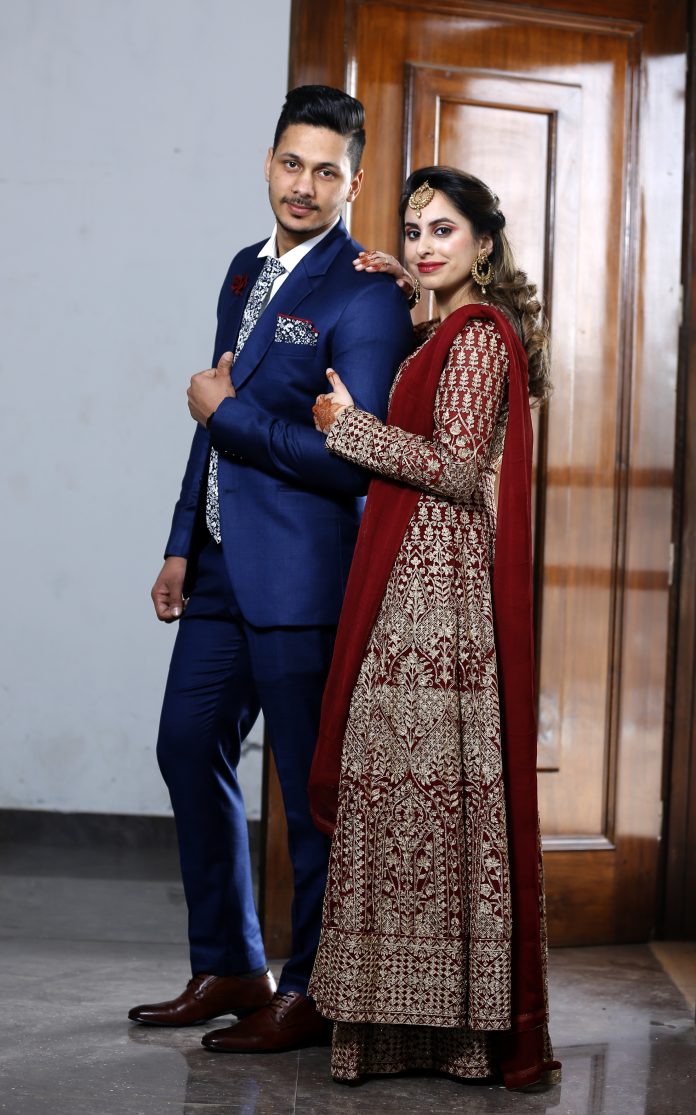 Kiran Khaira & Arshdeep Randhawa

How we met: We met at a Tim Horton's where Arsh initiated conversation by asking for directions, since he was not from the area. He got my name and eventually found me on Facebook where we had a short conversation. I was really not interested in him and he got the hint. We had no contact for 6 months after which he messaged me again and was adamant about talking this time. We talked on and off for another 4 months before we finally met in person. We became such good friends and just knew our paths crossed for a reason.
Proposal: We didn't have an official proposal as our families met soon after we introduced each other to our respective families. We had our Rokha Ceremony with just immediate family present and the wedding was set. I had expected for us to pick out a ring together and we talked about it a few times, but Arsh managed to completely surprise me. He picked out the most beautiful ring on his own and proposed to me at the exact same spot of our first date. I was definitely stunned and so impressed. 
Wedding date: August 16, 2019, Khalsa Diwan Temple in Abbotsford
Reception date: August 17, 2019, Bollywood Banquet Hall, Surrey
Elegance Giveaway Vendors:
DJ: High Voltage Roadshow- Dj Kash
Photography: Wellframed Canada
Videography: Red Scarf Films
Floor Wrap: Elegance Rentals
Decor: RTR Decor
Cake: Sweet Avenue Bakery
Photo Booth: Off the Reel Photo Booth
Tents: Luxury Tent Rentals Inc
Lounge seating: Mooncubes LED Rental Services
Canvas: 604Canvas
Nails: Nails by Fai
Fireworks: Lava Events
Wedding planner: Sunrise Events
Groomsmen Combos: Trendz Co.
Jewellery: Sequins by Aman
Lashes: Leong Cosmetics
Bracelets: Woven Together