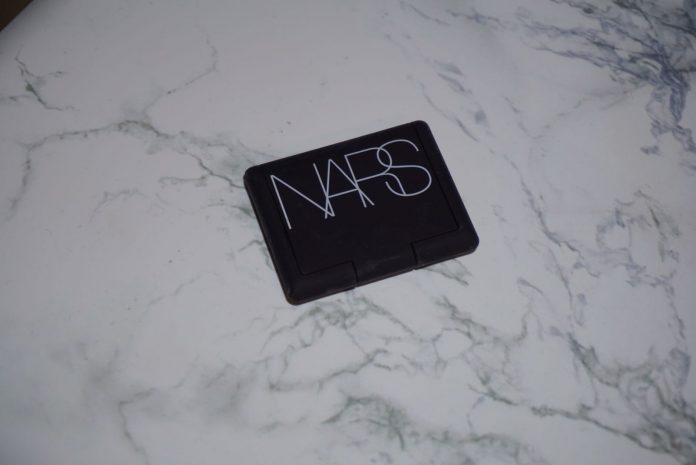 Ladies, let's admit it. Summer is one of those seasons that we have a love/hate relationship with. We love that it'sbusy and sunny, but hate that it's so hot that it makes the makeup on our face melt.
Not to worry because I'm going to equip you with some of my tips on how to look polished and flawless but at the same time not have your makeup melt off in the sun! The key is to use the right products in the right order. Here is a step-by-step guide to your daily summer routine with a brief description about each product:
1 Face Prep:
Always make sure to moisturize your face and then prime your face with the Smashbox Photo Finish Oil Free Primer. I have been using this primer for years. It's great for oily skin as this primer helps control oils and more importantly, helps makeup last all night.
Tip: When using this primer, only use a dime size amount; a little goes a long way.
$44.00 | 1 FL. OZ from Sephora
2 Face:
A. BB Cream
Use a BB cream, instmeead of full coverage foundation, during the summer months. For those of you who don't know what BB cream is, it's basically a tinted moisturizer. It is a lot lighter than traditional foundation and doesn't make you feel like you have a lot of makeup
on. My favourite BB Cream is the Mac Cosmetics Prep + Prime line. I love this BB Cream because even though it is a tinted moisturizer the coverage it gives is amazing. It is also buildable for those who need a bit more coverage. Furthermore, it has SPF 35, which is perfect for those sunny summer days. Lastly, you end up with flawless
skin without feeling caked.
Tip: Apply the bb cream using a beauty blender, the end results equals flawless skin.
Find it: MAC Cosmetics at $38
B. Concealer
As a makeup artist, I often use a corrector to cancel out dark circles under the eyes and then use a concealer on top of the corrector. However, I find that in the summer months, for day-to-day makeup, it feels very heavy under my eyes. I want something lighter that does the same trick. That is why I love the Urban Decay Naked Concealer in Medium neutral (again, your shade is dependent your skintone). I must have tried a million concealers before I finally found this one. I absolutely love this concealer. Not only does it provide full coverage, it cancelled out my dark circles and did not look or feel caked. Once my concealer was properly set, it literally looked like my skin, minus the dark circles. Tip: As with the BB cream, blend this concealer out with a beauty blender and then set your under eye immediately with my favourite Laura Mercier Translucent Powder. This is a must for a flawless application.
Find it: Concealer at Sephora: $35 | Powder at MAC: $47
C: Setting your BB Cream
The key to a flawless makeup application is how you set your makeup. My go to foundation setting powder is the Mac Cosmetics Studio Fix Powder. This powder is great because it provides that extra bit of coverage when setting the BB cream. Also, the powder helps the makeup last all day because as it absorbs natural oils that may come out, especially for oily skin. Tip: Dust this powder all over your face with Mac brush #150.
Find it: Powder at MAC $33 | Brush at MAC at $51
3 Contour
My # 1 go to contour kit for the summer is the Kat Von D Shade and Light Palette.
The reason I love this contour palette is for its buttery consistency. It is so easy to blend and just becomes a part of your skin. The highlight pigmentation is out of this world. It lasts all day and does not fade off like some of the other contour palettes I have used.
Tip: A little goes a long way. I suggest applying it with Mac brush #138. The tapered end allows you to achieve a crisp, yet blended, contour line.
Find it: Mac at $53
Blush Over the years I have collected a very healthy collection of blushes. However, for some reason I always end up gravitating towards one particular one: Nars Orgasm. I love this blush for its color. Once applied it gives a natural rosy tone to your cheeks. It also gives a hint of shine, which eliminates the need for a highlight. You can keep it super light or build it up to be dark. Find it: Sephora at $38 Brows The current trend is all about the brows. Brows make or break your entire look. When it comes to brows I have been loyal to Anastasia Beverley Hills Brow Wiz. This pencil and its attached brush allows you to create defined brows that look natural. This formula stays put all day and doesn't sweat off, so you don't have to worry about losing your brows. Find it: Sephora at $27 To finish up your look, use soft earth tone shadows, a waterproof liner, and your favourite waterproof mascara. Seal it off with your favourite lip color and voila you are ready for a day out in the extreme heat without having to worry about your face melting off. Until next time… Navneet Gillan NVS Makeup Studio Photos credit: Sephora.ca 3 4 5