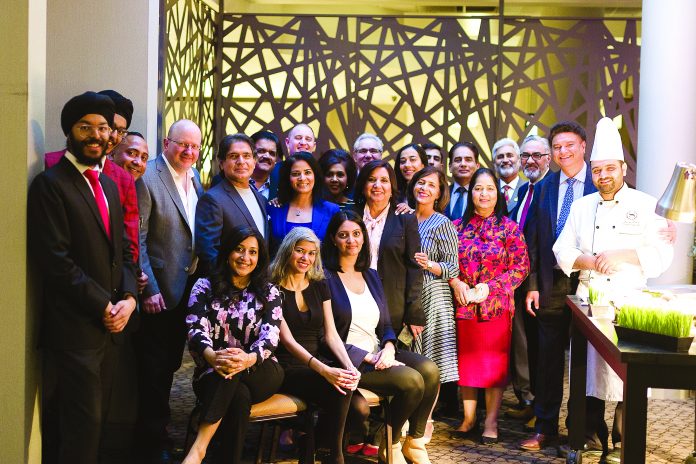 by Junita Thakorlal
Meet BC's most influential South Asians
Challenging the status quo to change the world is what makes entrepreneurs different. Sometimes, being financially prosperous or gaining career success isn't enough; going above and beyond the call of duty by making ground breaking industry strides through sheer grit and passion is what it takes, and those that manage to pay it forward are the ones that hit our radar to land on Aaarzu magazine's Power List.
Celebrating the achievements of BC's most influential South Asian entrepreneurs and professionals, we profile their incredible stories including how they overcame adversity to rise through the ranks and become role models and contributors to the community in which they work and live. Honourees are selected based on demonstrated excellence in business, leadership, and community impact.
The inspiring meet and greet was hosted at the Sheraton Vancouver Guildford Hotel's spectacular Mixt Lobby Lounge featuring a smorgasbord of delectable delights, and photos captured by the award-winning photographer Curtis Look with hair and makeup provided by Mindy Bansal and Mandy Bhangu of Girlfriendz Studio.
Interviews: Junita Thakorlal
Venue: Sheraton Vancouver Guildford Hotel
Photos: Curtis Look Photography
Makeup: Mindy Bansal and Mandy Bhangu of Girlfriendz Studio
Assist: Simi Kaila
Click on the photo to read about them: