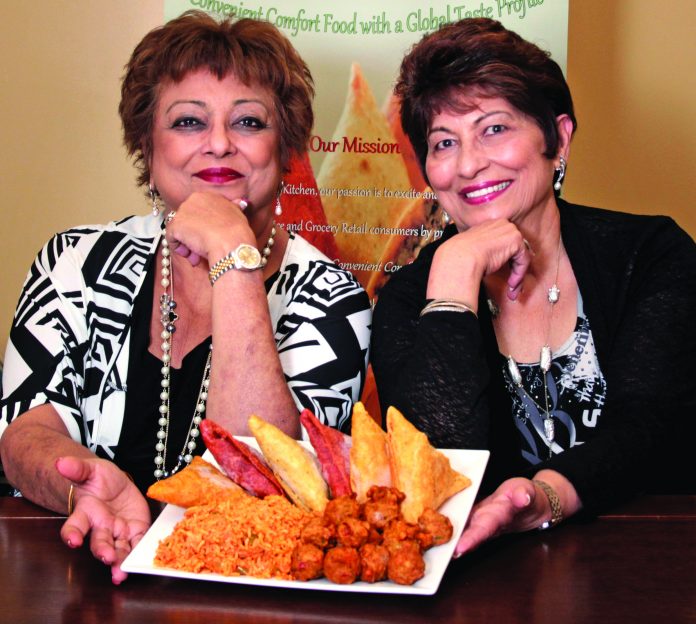 Disrupting the samosa industry through international safety standards
Nana's Kitchen cooks up 25,000 samosa's a day in their 22,000 square-foot facility in Surrey, BC, making it one of the largest producers of samosa's in the country. Today, they distribute across North America and turn down business from other countries as they focus on a maintaining high-quality product.
"Freshness and quality is what we stand for," says Shelina Mawani, co-founder and Director of Sales and Marketing. Being recognized through numerous awards won both here and abroad in business growth and philanthropy, the trajectory of their business growth is set to a steep incline. Mawani started the business with her sister, Nasim Dhanji, in 2000 but it wasn't until they received their BRC Global Standards certification in 2012 that their business transformed. The international standardization program for manufacturers allowed Nana's Kitchen to tap into the massive U.S. ethnic-food market.
"The demand is ever-increasing as global palette's change. We are always look at ways to increase capacity, but not at the cost of compromising the quality of our samosas. We take food safety very seriously," she adds, stating that their 55 employees work in accordance to international standard in food preparation.
"Today, you will find our product in all major retail outlets in North America such as Safeway, Save-On Foods, Price Smart, Sobeys, IGA, Nestors Market, Whole Foods, Publix Markets, Albertsons, and more. In the US alone, over 4,000 grocery stores carry our samosas. They wouldn't carry it if they weren't of the highest standard."