NAVY, WHITE AND EVERGREEN HOLIDAY DÉCOR
The holiday season is here- and it's time for your home to reflect this celebratory time of year!
Some people like to repeat the same colour schemes and décor in their homes every year.  Others, like to stay on-trend, changing twice a season to keep things current.  And others still are not concerned with tradition at all!
This year, all I want to be surrounded by is a clean, crisp, wintery palette of navy, winter blue, white and evergreen.  This palette to me recognizes the winter season, is clean and simple, yet has contrast to keep things interesting.  Because there is no one way to decorate your home, here are some inspirations of the palette I'm craving this season.
A well-dressed table will always impress the crowd.  And how could it not with the beautiful layers of candles, chargers, table runners and more? I love the added warmth and texture of the faux fir throw on each acrylic chair.  **TIP**Because the chairs are clear, it allows the eye to focus on the texture of the fir and how it adds depth to the whole tablescape.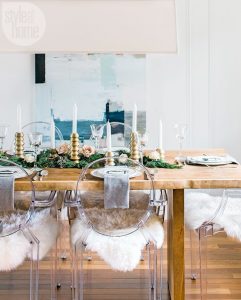 The contrast of navy and winter blue on this next tablescape provides enough visual interest and depth by simply mixing lighter and darker shades of blue together.  Adding a touch of metallic helps to add a bit of rustic glam to this setting.  **TIP**Using metallics is also synonymous with the holidays- everything seems to sparkle!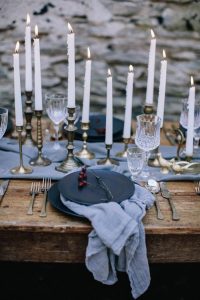 If you're not sure which shade of blue is right for you, visit your local paint store or distributor for inspiration and samples.  Choose the shade that you connect with and gives you a sense of style, as well as sense of ease.  Behr paints has some examples of these crush-worthy shades.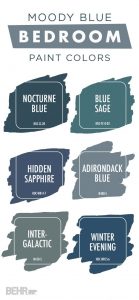 A beautiful and classic way to incorporate evergreen into your home this season is with a lush and full evergreen garland.  Hang them around your doorway, or up the stair railing, or even above your fireplace.  **TIP**The benefit of having real garland in your home is that you bring in the enchanting outdoor scent of the forest.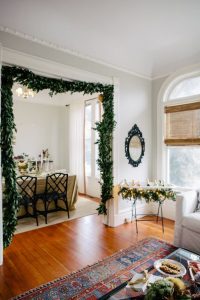 All of these examples relate back to a colour scheme that connects nature, the winter season and an excuse of explore a clean and crisp colour palette in your home!  Try it for yourself this holiday season!
Allie
A Stylish Home