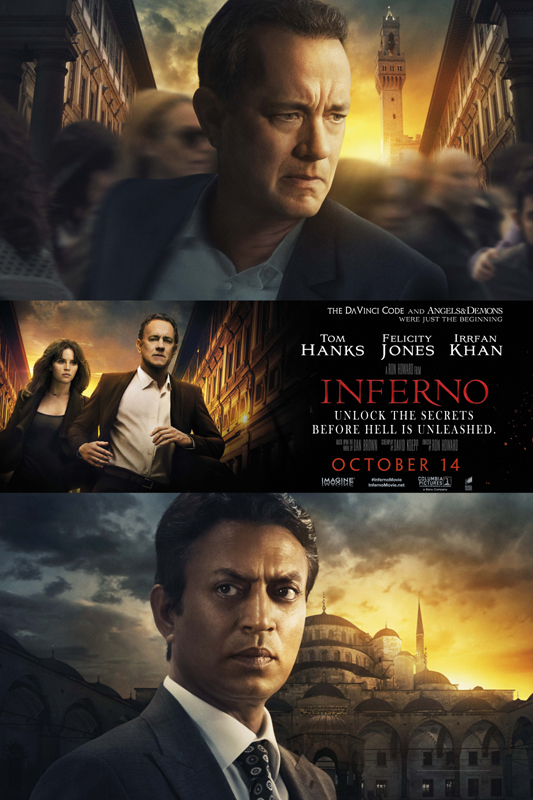 "Inferno" director Ron Howard says it was a joy to work with Irrfan Khan in the movie, which releases in India on October 14. And the acclaimed Indian actor is confident the movie will be a "great ride" for the audience.
"Robert Langdon and The Provost. Going to be a great ride! Inferno in cinemas October 14," Irrfan, who plays Harry "The Provost" Sims in the movie, wrote on Twitter.
Howard posted: "Irrfan, Tom Hanks SonyPicsIndia… Irrfan was brilliant…a joy to work with."
Humbled by the praise, Irrfan wrote back: "Such an honour to be a part of this amazing saga 🙂 thanks Ron Howard".
The film will be released via Sony Pictures Entertainment in India before its release in the US. A new poster of the film was unveiled on Friday for the Indian market.
It features Tom Hanks in one frame, Hanks and Felicity Jones in another and the third frame sees Irrfan suited-booted and sporting an intense look.
Howard returns to direct the latest bestseller in Dan Brown's billion-dollar Robert Langdon series, "Inferno", which finds the famous symbologist (Hanks) on a trail of clues tied to the great Dante himself.
The film is the sequel to "The Da Vinci Code" and "Angels & Demons", and stars Omar Sy, Sidse Babett Knudsen, Ben Foster, along with Felicity Jones. It has been shot extensively across locations in Italy, Istanbul and Budapest.